Six Barrel Soda - Sarsaparilla Soda Syrup
This little Kiwi is open for PRE-ORDERS only.  Orders placed will be shipped as soon as we are legally able to do so.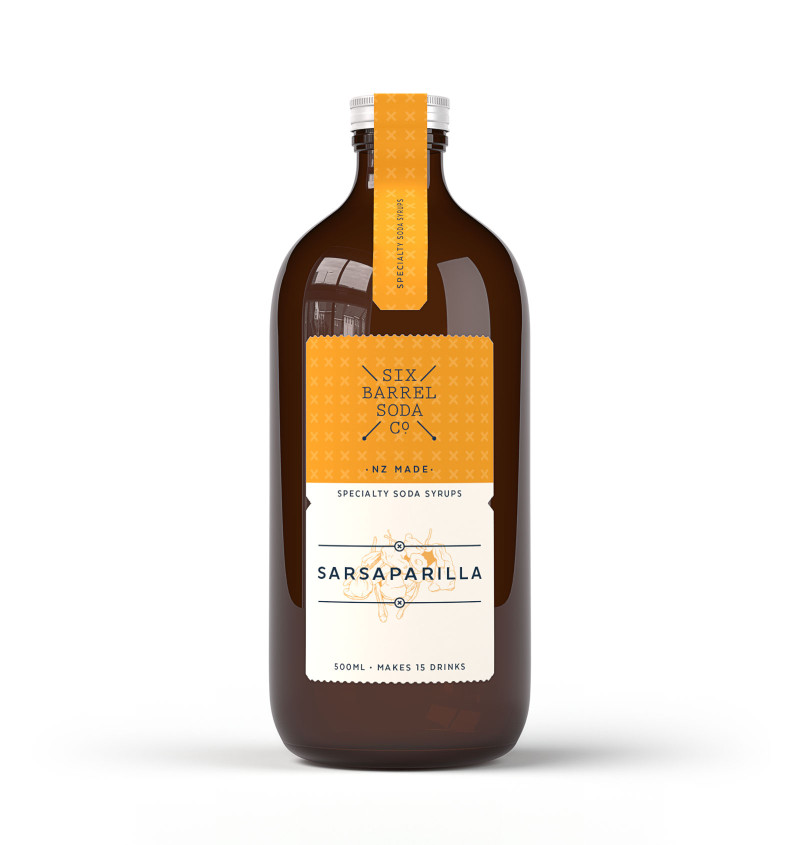 Six Barrel Soda's sarsaparilla is made in the style of a classic root beer.
Using real sarsaparilla root, star anise and juniper berries for floral and licorice notes, ginger for spice and caramelised sugar and molasses for the smoky sweetness.

Made in Wellington, New Zealand
Try it with a wedge of lime or dark spirits.