Prenzel - White Wine Vincon
Please Note:
Final Christmas orders for South Island or Rural addresses 16th December
Final Christmas orders for North Island 18th December
Final Christmas orders for Wellington region 21st December
For orders outside/after these dates we will do our best but can not guarantee they will arrive in time.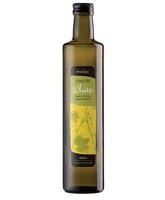 A pre-reduced white wine stock. Prenzel Vincon has all the flavours of white wine, with no alcohol. Halal certified, Gluten Free, and with a long shelf life even after opening, Prenzel white Vincon is a great addition to any kitchen.
Gluten Free
Halal Certified
Tips and Ideas:
Add "pizzazz" to any sauce
Great in white meat casseroles
Poach your fish or chicken
Fantastic to steam mussels in.
Contains traces of sulphites.