Wild Appetite - Matakana Bell Pepper Sauce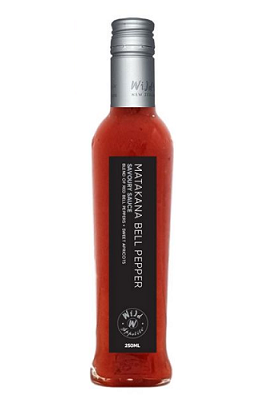 Magnificent, fruity finish to poached or seared salmon. A great option to pour over stir- fried chicken or pork pieces, or as a delicious sauce for pasta or rice. Also a nice side sauce for pink-roasted lamb rump or char-grilled summer vegetables.
Contains sulphites
Free from artificial flavour & colour.


Ingredients: Bell Pepper (48%), Apricots (13%) (preservative 220), Sugar, Vinegar, Lemon Juice, Canola Oil, Citric Acid, Ginger, Salt, Pepper