Wild Appetite - Salted Caramel Sauce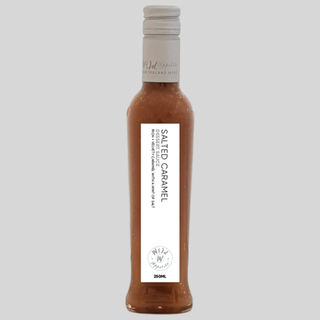 Delicious topping for ice cream, pancakes, crepes and hot date pudding. Tasty dipping sauce for fresh fruits.  Blend with cream for cake and desert fillings.
Ingredients: Sugar, Water, Butter, Corn Syrup, Milk solids, Salt, Caramel Colour (E150a), Emulsifier (soy lectithin), Caramel Flavour, Stabiliser (xanthan gum), Peservative (E202).
Contain Milk & Soy
Free from artifical flavour and colour.