Ma Prenzel's Smoked Garlic Vinegar Sauce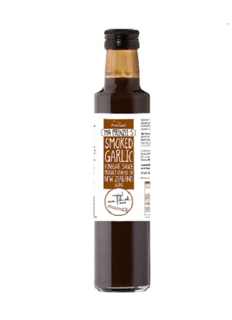 Infused a delicate smoked flavour.
Ma Prenzel has created a miracle of flavour.
Tips and Ideas:
• Make your own smokey caramelised onions
• Fantastic on poached eggs
• Excellent in marinades or casseroles
• A great 'secret' ingredient
• Hot chips love it, so does steak!