Global Soap - Shaving Bar - Cedarwood & Lime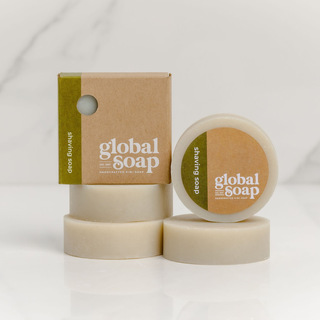 Scented with fresh and woody essential oils. Combine Cedarwood & Lime Shaving Bar with hot water and a shaving brush to whip up a luxurious creamy lather.
Clay: has moisture absorbing properties and adds extra slip so the razor easily glides across the skin for a closer shave.
Avocado Oil: is easily absorbed into the skin and used to hydrate and re-generate skin.
Castor oil: creates a rich foamy lather. Soothing and lubricating great properties for a natural shaving soap.
Ingredients
Coconut Oil, Palm Oil (Sustainable), Sodium Hydroxide, Water, Castor Oil, Avocado Oil, Olive Oil, Bentonite Clay, Pure essential Oils of Cedarwood & Lime.