Global Soap - Shaving Soap
Please Note:
Final Christmas orders for South Island or Rural addresses 16th December
Final Christmas orders for North Island 18th December
Final Christmas orders for Wellington region 21st December
For orders outside/after these dates we will do our best but can not guarantee they will arrive in time.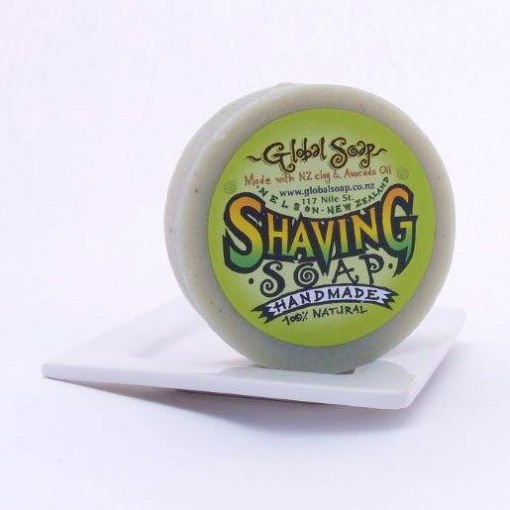 Global Soap's traditional shaving soap is hand made with beautiful oils to generate a rich lubricated lather. It protects and softens for a close and comfortable shave, leaving your skin smooth and moisturized.

Made in Nelson, New Zealand
Scented with fresh woody essential oils – the soap when combined with hot water and a brush, will whip up a luxurious creamy lather. With added clay and avocado oil that helps the razor glide across your skin for a close, clean shave.