Ma Prenzel's Lemon, Honey & Ginger Cordial
This little Kiwi is open for PRE-ORDERS only.  Orders placed will be shipped as soon as we are legally able to do so.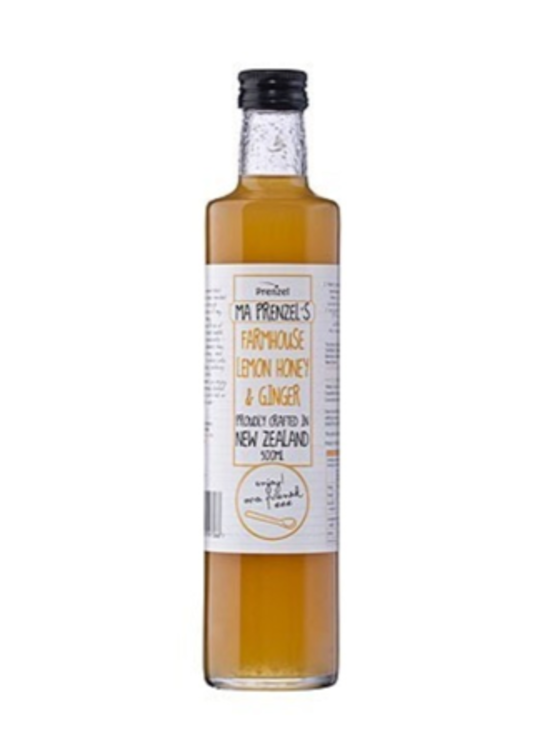 Another of Ma Prenzel's favourite home remedies. Combining three of nature's most health giving ingredients, lemons, ginger and New Zealand Honey, this cordial is not only therapeutic but it is delicious.

Gluten Free

Made in Marlborough, New Zealand
Pre-Order for end of Lockdown
Dilute with water - hot or cold according to the season.
Shake well before use.
Tips and Ideas:
• Sooths all winter alements
• Add soda with a twist to make ginger beer
• Serve over ice cream
• Great in a marinade for chicken
• Add a splash of whiskey for some extra zing