Global Soap – Milk Bar - Goat Milk Soap
This little Kiwi is open for PRE-ORDERS only.  Orders placed will be shipped as soon as we are legally able to do so.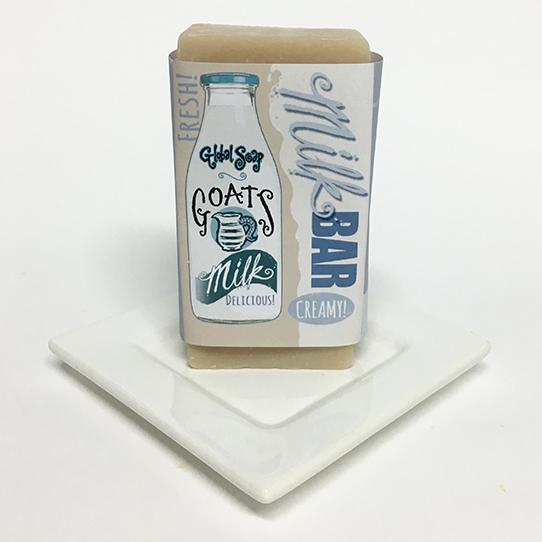 A delicious soap packed full with the goodness of fresh local goats milk is wonderful for people with dry or sensitive skin, or conditions such as eczema and psoriasis. This bar creates a beautiful rich creamy and moisturizing lather that hydrates and nourishes the skin.
Scented with fresh figs…. a little earthy, a little clean, a little sweet.

Made in Nelson, New Zealand
Pre-Order for end of Lockdown
Please note that this is a non-returnable product.
Global Soap's handcrafted soaps are completely natural and packed full of beautiful ingredients. They create a rich creamy lather to gently cleanse, moisturize and soften your skin.
Global Soap uses the traditional cold process method of soap making.
Each batch of soap is individually and lovingly handmade, hand cut and cured by Global Soap.
Global Soap products are Earth friendly and biodegradable.
Global Soap products contain NO Sodium Laureth Sulphate or Parabens.