Honeysticks Long Beeswax Crayons
This little Kiwi is open for PRE-ORDERS only.  Orders placed will be shipped as soon as we are legally able to do so.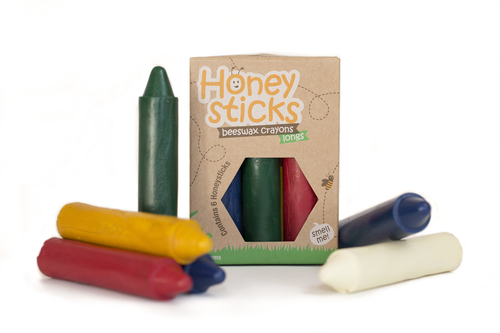 6 vibrant long lasting colours: Blue, black, white, red, dark-green, yellow.
Proudly handmade in New Zealand from 100% pure beeswax and non-toxic pigments. 
Environmentally sustainable, low impact production using natural honey by-products. Recycled packaging material.
10cm long, 2cm Thick