Six Barrel Soda - Lemonade Soda Syrup
This little Kiwi is open for PRE-ORDERS only.  Orders placed will be shipped as soon as we are legally able to do so.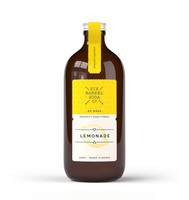 Six Barrel Soda's lemonade soda syrup is a classic lemonade, closer in flavour to a proper lemon squash than a big brand 'lemonade'. They use fresh meyer lemon zest and juice for a refreshing citrus backbone.

Made in Wellington, New Zealand
Pre-Order for end of Lockdown
Try it with a slice of lemon, mint or with light spirits.