Six Barrel Soda - Cola Six Soda Syrup
This little Kiwi is open for PRE-ORDERS only.  Orders placed will be shipped as soon as we are legally able to do so.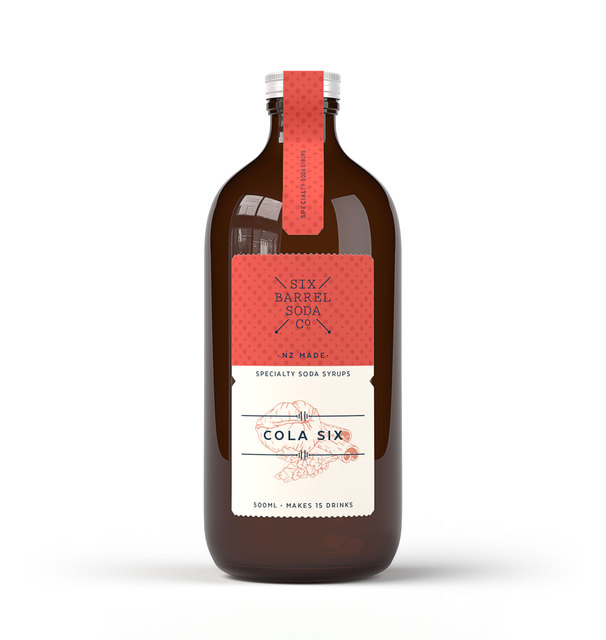 Cola Six soda syrup is a light and crisp cola that bursts with lime and floral notes and is the best cola around. It is named for the six main flavours; lime, orange, cinnamon, kola nut, coriander seed and lavender. But also because it took six years to perfect the recipe, phew.

Made in Wellington, New Zealand
Pre-Order for end of Lockdown
View your shopping basket or browse other items.
Other products you might be interested in