Six Barrel Soda - Lime Soda Syrup
This little Kiwi is open for PRE-ORDERS only.  Orders placed will be shipped as soon as we are legally able to do so.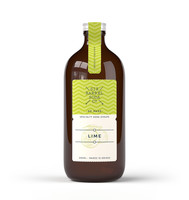 Six Barrel Soda's Lime is a classic lime syrup, popular with kids and grownups alike since forever. They use real NZ grown limes for their zest and juice giving a refreshing citrus backbone.

Made in Wellington, New Zealand
Short dated- BB April 2020
Try it with mint or in drinks with light spirits.