Global Soap - Soap Nuts 250g
Please Note:
Final Christmas orders for South Island or Rural addresses 16th December
Final Christmas orders for North Island 18th December
Final Christmas orders for Wellington region 21st December
For orders outside/after these dates we will do our best but can not guarantee they will arrive in time.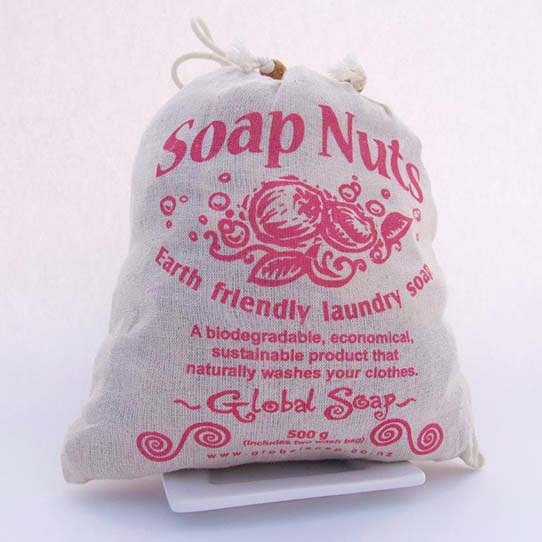 When it comes to environmentally friendly and "green" home care products we at Global Soap make and sell a great range of hard working laundry and cleaning products that you can feel good about using in your own home.

Earth friendly laundry soap - A natural laundry soap that grows on trees!
Soap Nuts are earth friendly, biodegradable, economical & sustainable product that naturally washes your laundry.

Soap Nuts are native to Nepal & India where they have been used for centuries. They are actually a fruit, growing on the Sapindus Mukorossi tree. The fruits are the size of a honey coloured cherry, containing the substance Saponin - which is nature's own detergent.
When the fruit ripen and fall from the tree, local families harvest and deseed them. The shell of the fruit is then dried in the sun, using absolutely no chemical or manufacturing processes.

Check out Global Soap's other laundry products to complement the Soap Nuts.

Packaged in Nelson, New Zealand
Includes two organic cotton-wash bag – Approximately 160 washes. Place 4-6 Soap Nuts in the wash bag. Place the bag in the washing machine with your laundry. Remove the wash bag at the end of the wash.
Shells can be used 3-6 times – then just toss the in the compost bin!
You can also add a few drops of your favourite essential oil to your wash bag.
Soap Nuts are suitable for any temperature and machine type.