Global Soap - Conditioner Bar - Orange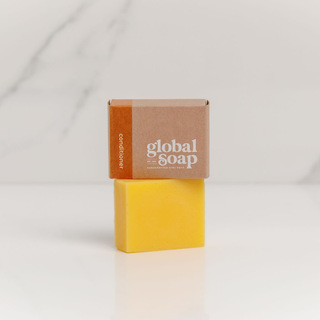 Ingredients: BTMS-25, Cocoa Butter, Cetyl Alcohol, Vegetable Glycerin, Hydrolysed Wheat Protein, Cococaprylate, Provitamin B5, Geogard 221, Carrot Oil, Orange Essential Oil.
This solid conditioner bar is 100% concentrated and is equivalent to 3 or more bottles of liquid conditioner.
After shampooing, glide bar down wet hair. Massage through. Rinse off. Allow bar to dry after using.