Global Soap - Shampoo - Lemon & Lavender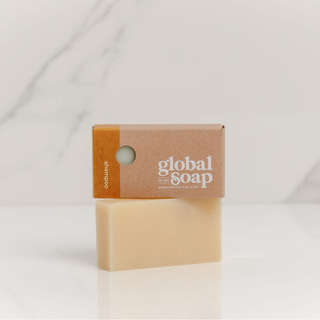 Shampoo bars are an all-natural conditioning shampoo in a solid bar form.
Global Soap shampoo bars can double as body and shaving soap. Great for camping, travel, business trips and the gym. One shampoo bar can do it all!
No plastic bottles, no detergents - it has to be good!
Global Soap uses the traditional cold process method of soap making.
Global Soap products are Earth friendly and biodegradable.
Global Soap products contain NO Sodium Laureth Sulphate or Parabens.