Six Barrel Soda - Orange & Dandelion Soda Syrup
Please Note:
Final Christmas orders for South Island or Rural addresses 16th December
Final Christmas orders for North Island 18th December
Final Christmas orders for Wellington region 21st December
For orders outside/after these dates we will do our best but can not guarantee they will arrive in time.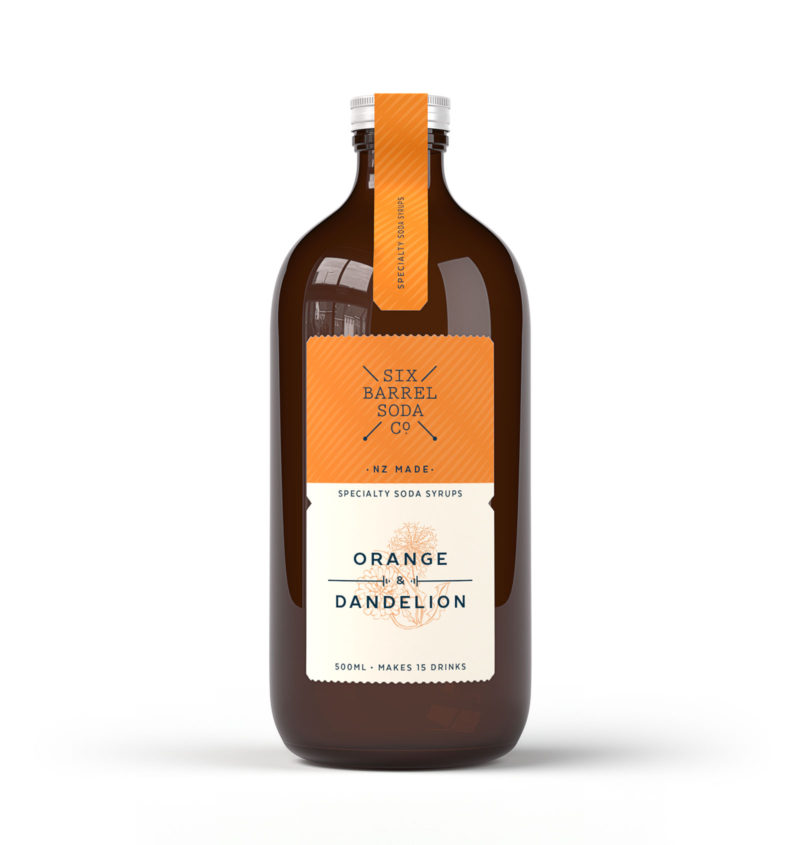 Six Barrel Soda's Orange & Dandelion is an original recipe based on Italian bittered orange sodas. Using the zest and juice of Valencia or Naval orange depending on the season alongside lemon zest and juice for a refreshing citrus backbone. With added roasted dandelion root, kawakawa and hops for bitterness and floral notes and organic cane sugar for natural sweetness.

Made in Wellington, New Zealand
Try it with a slice of lemon or in gin, tequila or light rum drinks.